GREAT CUSTOMER EXPERIENCE IS NO LONGER A NICE-TO-HAVE, IT'S ESSENTIAL TO REMAIN COMPETITIVE
In our ever-more digital world, ease, transparency and immediacy are the cornerstones of great customer experiences. But what are the concrete benefits of investing in customer experience? 
Far from previous predictions of increasing commoditisation in product choice, we can see that customers still show high levels of loyalty and advocacy for the businesses that provide satisfying experiences. Happy customers drive commercial success.
Huntswood are not only experts in helping clients deliver great customer experiences, we also help regulated firms understand where they can make improvements to processes that ensure regulatory compliance. Regulators, after all, are showing ever-increasing concern for the experience of the end customer, particularly those in vulnerable circumstances. 
Why is customer experience so important? 
In regulated markets, in which all of your competitors may be selling, more-or-less, the same product or service, it can be hard to differentiate your business. In this space, and in many other industries and sectors, the true mark of a unique, customer-centric firm is how they ensure every part of the customer journey provides an excellent experience.
Our latest research shows that a positive experience shared goes beyond the immediate social circles of the customer, creating a positive 'ripple effect' as their story goes further and wider than they might have expected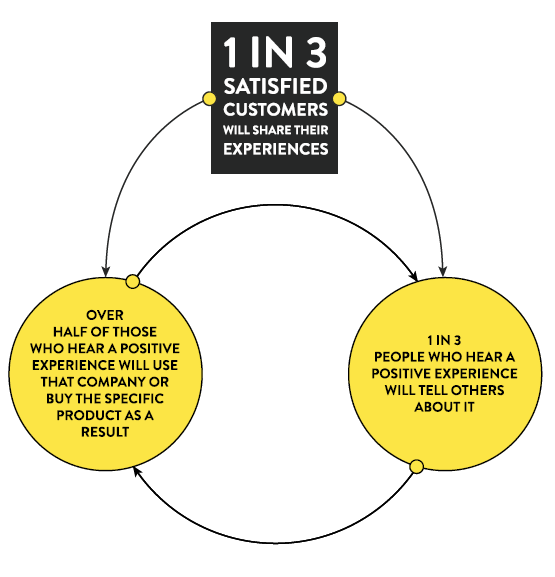 HOW CAN HUNTSWOOD HELP?
Our aim is to enable your business to deliver good customer experience and suitable outcomes, all while delivering cost efficiency to your business. Our expertise across the interlocking conduct, commercial and customer spheres positions us as the ideal partner to support your aspirations while providing the assurance you need to know that your business is effectively protected.
If things go wrong, as they do with so many moving parts in play, we'll be there to ensure your customers continue to receive the level of customer service they expect from your firm. Our surge support services are able to scale up quickly to meet planned or unplanned increases in your operational volumes. We'll get the experienced resource you need on the ground, fully operational, with minimal impact on your business or your customers.
Rest assured, we care for your customers as much as you do.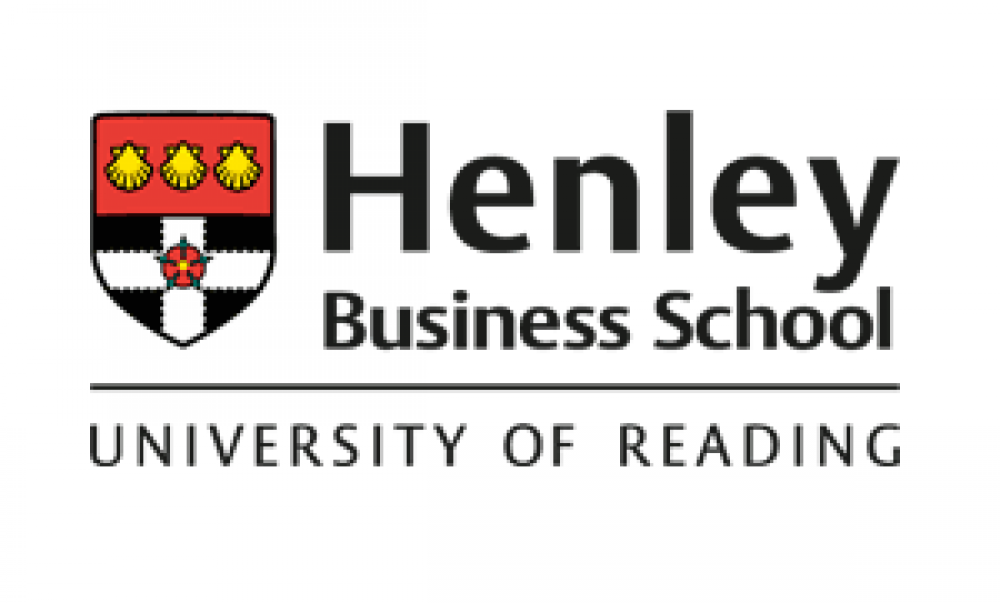 Our partners
Our partnership with the Henley Business School and Henley Centre for Customer Management allows us to stay on the cutting-edge of customer service research. With the backing of UK-leading researchers, academics and experts, Huntswood knows what it takes to deliver truly first-class customer experiences.
How we can support you in improving customer experience: