OPERATIONAL EXCELLENCE IS THE KEY TO UNLOCKING THE POTENTIAL OF YOUR CUSTOMER RELATIONSHIPS
Firms need to deliver increasingly high-quality experiences and outcomes for customers while concurrently driving down costs. 
It's no longer viable to maintain expensive or inefficient processes in a world in which customers are becoming increasingly savvy and expectant. Receiving excellent service at a low cost is no longer their desire, it is a baseline that businesses that want to stay competitive will need to exceed. 
The key to doing so is ensuring that all the teams that make up your business are joined-up, driven and efficient. Huntswood is your ideal project partner for achieving this.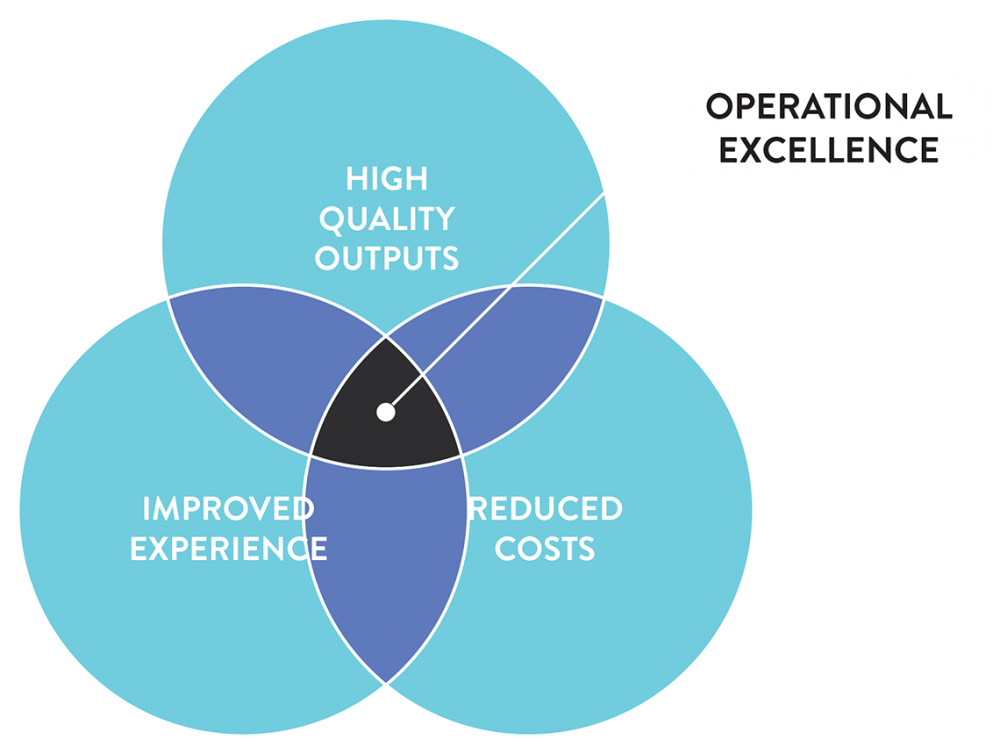 'Operational excellence' means consistently delivering the right outcomes through excellent customer experiences, efficiently. Huntswood works to ensure operational excellence in every client engagement through:
Customer journey and process mapping
Process redesign and improvement
Implementation of technology, including robotic process automation
Documentation of policies and processes to reduce risk of error
Learning and development of staff to ensure they have the right skills to deliver the right outcomes
Firms need to look beyond 'efficiency' if they are to achieve operational excellence and take positive steps forward. Cost efficiencies which increase error rates or provide a poorer customer experience will not drive the benefits any business wants. Any process improvements should drive improvements across both customer (experience and outcomes) and cost. At worst, they should drive improvements in one sphere and have a neutral impact on the other.
How we help you achieve operational excellence:
Throughout the eight months that I've worked with Huntswood I've seen first-hand how they put their customers at the heart of their business. They are a company that continues to impress, deliver and delight in equal measure.

Head of Training & Development, Insurance, Retail bank
The Huntswood team have delivered precisely to brief and in a timely manner too. I have been most pleased with the thoroughness of preparation going into the project. This, combined with the obvious regulatory and strategic experience you all have has made the project a great success.

Managing director, major insurance firm
The project has run incredibly smoothly, which reflects great planning and great commitment to pro-actively resolve any issues … Good collaborative planning was at the heart of the operation. It primarily ensured our customers received an outstanding service but also convey confidence to regulator and all the internal stakeholders.

Operations Director, leading UK merchandise retailer
Our challenge … has been extremely demanding and Huntswood has had to deal with a rapid upsizing of the ongoing engagements, taking the number of deployed staff from an initial 16 to 174 in a very short space of time. The hassle-free experience has been testament to Huntswood's organisational and management skills.

Senior Manager, Customer Service Recovery, leading UK retail bank
Huntswood's people are of the highest calibre. Not only do they understand the issue from a regulatory perspective, but they know how to deliver effective training in an impactful way.

Client Project Lead, Retail bank