WE'LL TAKE RESPONSIBILITY FOR DELIVERING GOOD OUTCOMES
Huntswood is a specialist, outcomes-based outsourcing partner. We ensure quality, regulatory compliance and good customer outcomes in every engagement. We also take great pride in our transparency throughout delivery and in the collaborative approach we take to projects great and small. 
As a trusted partner to many of the country's largest regulated firms, we are well-placed to deliver some of the most complex and thoroughly-scrutinised processes around, all while minimising risk exposure.
Making use of technology to enhance workflow and case management and following operational best practice to boost efficiencies across the board, we are able to improve the end customers' experiences and reduce your costs at the same time.
Solution design expertise and state-of-the-art infrastructure are the solid foundations that have allowed us to become the 'outsourcing specialist of choice' for businesses across the UK.
Put our Centres of Excellence to the test and see how we can make your operation shine.
Case study:
The transition and transformation of 1,200 FTE outsourced operation following incumbent underperformance
CASE MANAGEMENT SYSTEMS AND TECHNOLOGY
TECHNOLOGY IS PART OF THE FABRIC OF HUNTSWOOD …
… It is integral to the solutions we deliver to our clients, complementing our breadth of regulatory knowledge and enabling great efficiency and effectiveness across our suite of services and capabilities.
We take a customer-first approach to technology, only embedding solutions where we know they will help you to deliver exceptional service.
OUR CENTRES OF EXCELLENCE PROVIDE SERVICES ACROSS THE COUNTRY
One of the greatest strengths of Huntswood's suite of client solutions is adaptability to geography, volume and scale.
Capacity requirements are often volatile and difficult to forecast, but you can be sure that we'll never get caught off guard. Our Centres of Excellence – offices and project spaces that service the length and breadth of the UK – allow us to deliver the flexibility and confidence you need to get your project off the ground.
READING
Over 44,700 sq. ft. of purpose-built, fully-equipped office space
Adaptable IT infrastructure
24h reception, on-site security, access-controlled entry
Business continuity and disaster recovery provisions
High-quality service guaranteeing productivity, quality, compliance and good customer outcomes
Certified for your security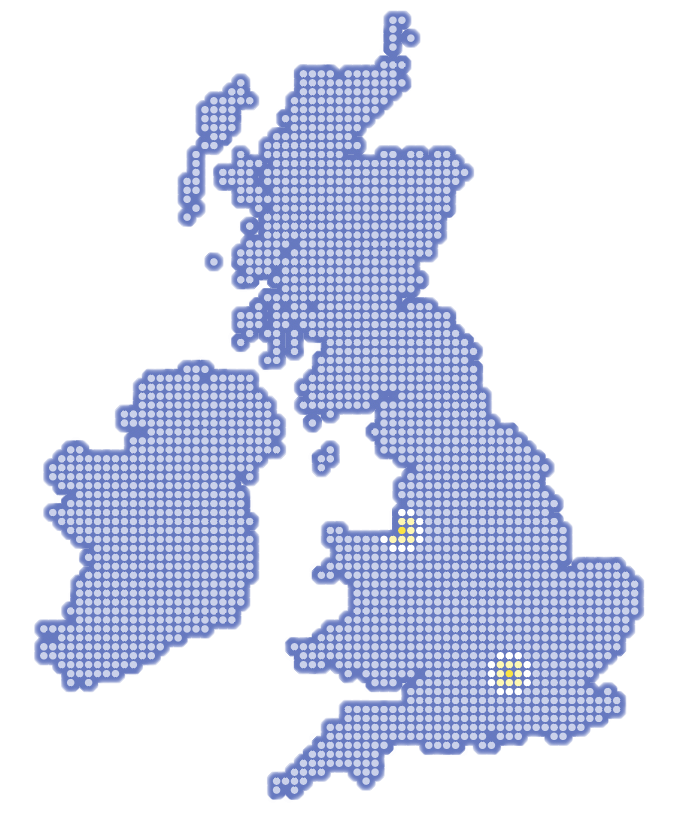 LIVERPOOL
20,000 sq. ft. of recently-refurbished, fully-equipped office space, with option to expand to 55,000 sq. ft.
Adaptable IT infrastructure
Extended opening hours, on-site security, access-controlled entry
Business continuity and disaster recovery provisions
High-quality service guaranteeing productivity, quality, compliance and customer outcomes
Certified for your security
OUTSOURCE YOUR OPERATION TO HUNTSWOOD AND BENEFIT FROM:
Initial solution design followed by an agile approach to implementation
Clarity on accountabilities and goals
Robust governance that provides transparency around our collective performance
Fostering a compliant and risk-attuned mindset that will serve to protect your brand and build trust with regulators
The provision of professionally-trained resource and advisory expertise
Why outsource?
Choosing whether to outsource operations or not can be difficult for firms – one made simple by understanding the benefits of reaching out to a third-party provider.
Having outside resource on standby and 'hot' offices ready to be put into action enables our clients to respond to unforeseen events and surges in activity at a moment's notice, without the substantial costs typically associated with permanent recruitment nor the load on key head office functions that full-time staff require.
What's more, with Huntswood's industry-renowned flexibility and collaborative approach, you will never feel like things are 'out of your hands'. We work with you to define and reach the best possible outcome, then stay by your side at all times. 
Case study:
Supporting the UK's largest energy provider to clear a significant complaints backlog
Huntswood was engaged to support in clearing a backlog in complaints as well as taking on a portion of BAU work
The whole Huntswood team has proven to be professional and efficient within every work stream presented to them, with the biggest asset of the team being their versatility while still maintaining above expectation performance.

Head of Retail Innovation Team, leading UK retail bank
The project has run incredibly smoothly, which reflects great planning and great commitment to pro-actively resolve any issues … Good collaborative planning was at the heart of the operation. It primarily ensured our customers received an outstanding service but also helped us convey confidence to regulator and all the internal stakeholders.

Operations Director, leading UK merchandise retailer
Huntswood is able to handle rapidly changing priorities and react quickly to our needs and also challenge us on proposed course of action and the implications involved.

Senior Manager, Customer Service Recovery, leading UK retail bank
Our challenge … has been extremely demanding and Huntswood has had to deal with a rapid upsizing of the ongoing engagements, taking the number of deployed staff from an initial 16 to 174 in a very short space of time. The hassle-free experience has been testament to Huntswood's organisational and management skills.

Senior Manager, Customer Service Recovery, leading UK retail bank
SIGN UP FOR REGULAR INSIGHT
Keeping up-to-date with the latest industry topics and regulatory issues can be quite time-consuming! 
Thankfully, our regulatory experts are here to help you stay on top of it all. Fill in the short form below to receive a monthly round-up of our insight, news and analysis.