Our Leadership Team
Meet the people that spearhead our core business units
Our Leadership Team bring significant industry, consultancy and regulatory experience – ensuring they, and their teams, are well placed to deploy best practice and deliver tangible results for clients.

Click on the images below to read a more detailed background of each member of our Leadership Team.
MEET THE LEADERSHIP TEAM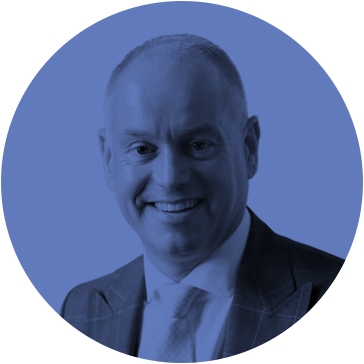 Martin Dodd
Chief Executive Officer
Martin has held a variety of senior roles, accumulating a breadth of skills and experience as UK banks navigated times of both turbulence and growth. As managing director of Connect, a Lloyds Banking Group company, he was responsible for 7,500 people and over 11 locations, connecting with customers across multiple channels and leading the back-end processing operations for every personal banking teams.
In his role as Lloyds Bank's Group Ambassador for the Midlands, Martin helped businesses in the region to prosper. He has also been a non-executive director of Motability Operations, the company responsible for delivering the motability scheme to over 600,000 disabled people.
Outside of work, Martin is a keen Aston Villa fan and enjoys spending his free time playing football, cricket and golf.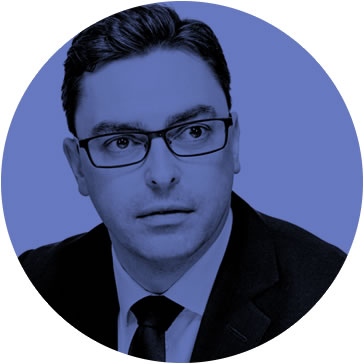 Matthew Bonfield
Executive Chairman
Matthew was appointed to the role of CEO in October 2017. Following Martin Dodd's appointment to the role, Matthew was made the Huntswood Board's Executive Chairman, where he continues to work on the delivery of the strategic ambition of the company.
Prior to becoming CEO, Matthew was already a member of the Huntswood Board in his capacity as Chief Financial Officer (appointed January 2010). As CFO, he was responsible for the financial, risk, HR, IT and legal aspects of the Group.
He also previously held the role of Chief Executive of two subsidiary companies, Conduit People Management Ltd and Conduit Accounting Services Ltd, and oversaw the successful sale of these two companies in May 2015.
After graduating with a BSc degree in finance and management from Aston University, Matthew began his career qualifying as a chartered accountant in PwC's Assurance and Business Advisory Service area. He has since brought a diversity of experience to Huntswood - including extensive commercial finance experience from working in senior roles for EDS, O2 Airwave and Virgin Media.
Matthew is a Fellow of the Institute of Chartered Accountants in England and Wales.
Matthew is married with two young children. In between spending time with his family, Matthew is a member of Marlow and District Round Table, a local voluntary charity fundraising and social group. He enjoys football (playing, and also coaching his local junior team), running, and keenly follows most other sports, particularly rugby and cricket.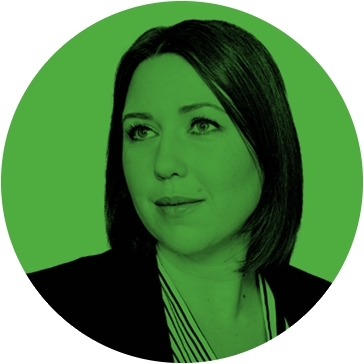 Donna Knight
Chief Finance Officer
Donna is responsible for overseeing both the finance and legal functions and ensuring that Huntswood is a financially compliant Company.
After graduating with a First-Class BSc (Hons) degree in Mathematics at Plymouth University, Donna started out her career qualifying as a Chartered Accountant at Saffery Champness, where she worked in the Business Advisory Team.
After becoming ACA qualified, Donna was the Financial Accountant at Barracuda Group for three years, before joining Huntswood in 2010. Before her board appointment, she headed up Huntswood's Commercial Finance division, before moving on to become Finance Director in 2017.
After becoming ACA qualified, Donna was the Financial Accountant at Barracuda Group for three years, before joining Huntswood in 2010. Before her board appointment, she headed up Huntswood's Commercial Finance division, before moving on to become Finance Director in 2017.
She is a Fellow of the Institute of Chartered Accountants in England and Wales.
Donna likes to spend a lot of her time outside with her family, is a keen runner, and plays hockey for Sonning Hockey Club.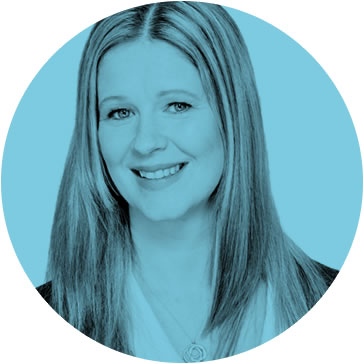 Sara Robinson
People Director
Sara is responsible for the recruitment, referencing and placement of Huntswood's network of contractors and permanent financial services professionals as well as managing the Human Resources function for Huntswood. She's been involved in large-scale, specialised resourcing projects for many years. Prior to joining Huntswood in 2002, she was a recruitment consultant for the Michael Page Group.
Sara is trained in Thomas International's PPA and is also an experienced competency-based interviewer and assessor.
Sara has a young family; so much of her time is spent in soft play areas and petting zoos. Aside from the kids though, her other favourite things are being with friends, good food, and a cold glass of wine on a sunny day.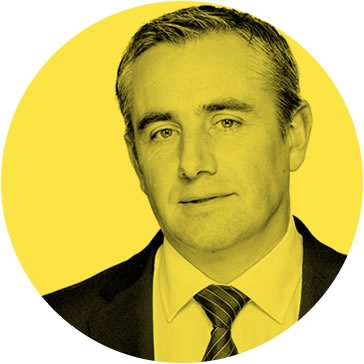 Steve Mills
Risk Director
Steve is responsible for ensuring that robust risk management practices are effective across the business. He has a real hands-on approach, working closely with many of our clients.
Steve initially joined Huntswood as a Customer Services Programme Manager back in 2003, ensuring successful delivery of our major client projects. He went on to establish a Business Improvement and Control function to ensure the continuous improvement of our core operating processes and systems.
His background in financial services operational and project management has been a great asset. He worked for 18 years in customer service and project management roles in the Prudential's Life and Pensions division. Steve also brings experience from outside of financial services, having spent time as a business improvement project manager in the education sector.
Steve likes to spend as much time outdoors as possible, either on the golf course, the tennis court, cycling, watching his beloved football team or walking his dog (sometimes he even spends time with his family too!).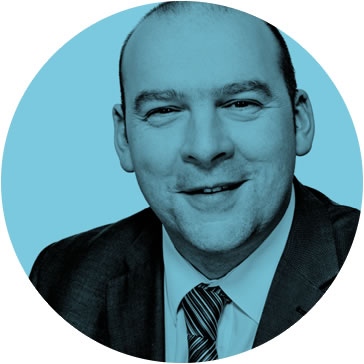 Steve Kitchen
Operations Director
Steve joined Huntswood in 2004 and has held a number of senior operational roles within the organisation since then. In his current role, he oversees a team delivering multiple client engagements throughout the UK in different sectors, as well as supporting other business areas with sales and development activities.
Prior to joining Huntswood, Steve initially conducted sales roles within the Royal London Group, progressing to compliance oversight roles, including the leading of the Compliance Monitoring Team in undertaking bespoke audits of regulated business areas.
His final role at Royal London involved the compliance oversight of all new business functions, including advised and non-advised sales, mortgages, and call centre-related workstreams. He holds various financial services qualifications and the Prince2 project management qualification.
Outside of work, Steve enjoys travelling, golf, and supporting his local football team (Manchester United).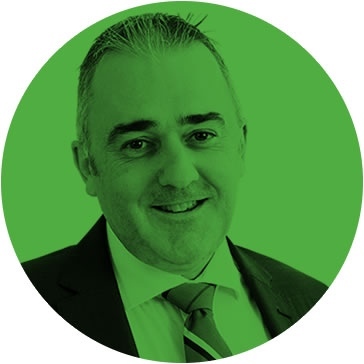 Kirk Croal
Technology Director
Kirk joined Huntswood in October 2015, and previously worked with Huntswood as both a client and an associate. He moved into his current role as Technology Director in December 2019, with a focus on developing Huntswood's Technology capability. Prior to this he was responsible for Huntswood office-based projects and outsourcing service.
Kirk's experience spans the financial services industry as a whole, but with a focus on retail banking and telecoms in particular. In this space, he has managed award-winning, large-scale operations. He has previously worked for RBS, Morgan Stanley, O2, and National Australia Group.
Kirk is a Chartered Banker and a Fellow of the Chartered Institute of Bankers in Scotland (FCIBS). He was also the first UK winner of the European Call Centre Professional Awards.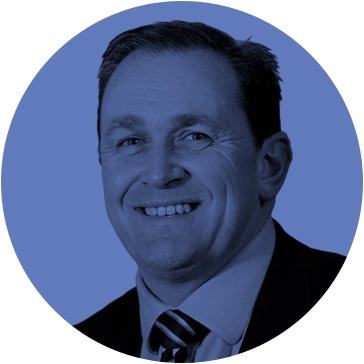 Nick Govier
Managing Director - Client Relationships
Nick is responsible for our client relationships across a broad range of services. These include resourcing and outsourcing solutions along with our advisory services team.
Nick joined Huntswood in March 2020 having previously provided customised consultancy services across a broad spectrum of financial services. Prior to this Nick undertook a number of senior leadership roles including Director of Customer Operations TSB and Director of Telephone Banking Lloyds Banking Group.
Outside of work, Nick enjoys all sports including supporting Liverpool and spending time on the golf course. He likes to travel whenever time allows with his wife and three daughters