IDENTIFY AND ADDRESS PAST ISSUES AND IMPROVE CUSTOMER OUTCOMES
If the regulator has expressed concerns over your firm's past business, or you suspect a product or process may have led to unintentional consumer harm, undertaking a review of past business can reveal exactly where an issue lies, and allow you to make the steps required to remediate it.
Huntswood can support you by reviewing past business from a regulatory perspective, providing either positive assurance, or recommendations for further action. We have helped many clients to identify and quantify issues in terms of the level of detriment suffered and, subsequently, the extent of any remediation required. We've also supported firms in re-engineering their processes, policies and products, ensuring the issue will not occur again.
How do we do this so successfully?
We take a unique, four pillar approach to past business review and remediation:

Understand
Identify
Design
Remediate
We are in the unique position of being able to offer regulatory, customer experience and conduct risk expertise alongside exceptional operational delivery. Traditionally, past business reviews have used advisory expertise from one organisation to complete the initial stages of the review and approach definition, then used a resource provider to deliver the pre-defined project.
With Huntswood you benefit from a clear view at every stage of the journey, all the way from defining the approach to final delivery. This ensures both customer experience and commercial implications are considered throughout, reducing the possibility of inefficiencies emerging, costs rising or significant process redesign being required at later stages.
Likewise, during the delivery phase, we'll have our conduct risk experts on hand to provide advice at any point in the process. Our agile approach provides cost efficiencies and a seamless transition from review through to delivery. Our focus on continuous improvement means we can apply our learnings throughout the process and adapt quickly to changing requirements.
USING AN AGILE, SINGLE PROVIDER TO DELIVER YOUR END-TO-END PAST BUSINESS REVIEW AND REMEDIATION BRINGS A HOST OF BENEFITS:

Continuous feedback loop between the two teams to allow continuous improvements and iterations
Sprints / Scrums to manage controlled and manageable communication
Self-determining teams
Learning by doing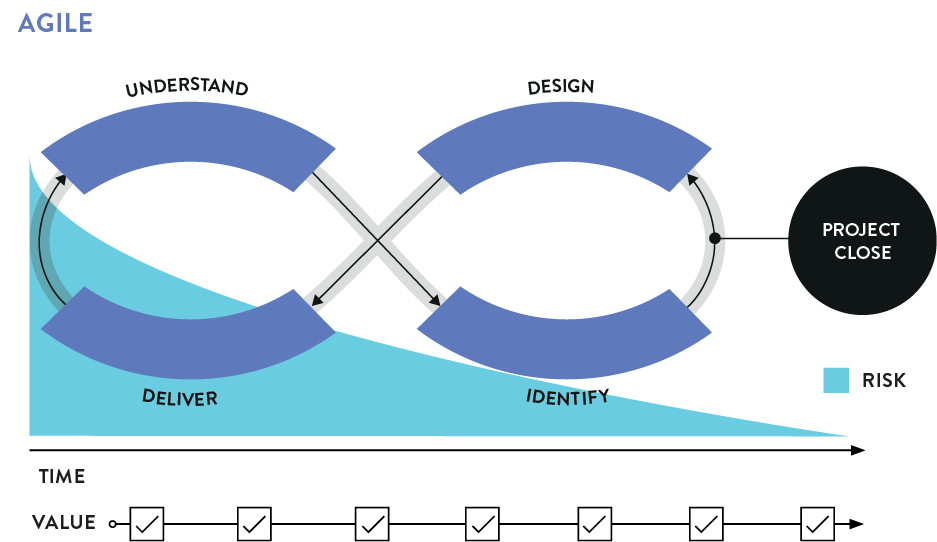 Why Huntswood
You will receive a robust, honest and holistic review from an independent third party
We'll help you provide your regulator with confidence in your approach to any past business review, as it will be supported by an experienced and qualified external advisor with a long history in delivering large-scale projects
You and your in-house team will benefit from scalable specialist resource in a timely and flexible manner, helping take the stress out of complex past business reviews and remediation exercises in a cost efficient manner
SIGN UP FOR REGULAR INSIGHT
Keeping up-to-date with the latest industry topics and regulatory issues can be quite time-consuming! 
Thankfully, our regulatory experts are here to help you stay on top of it all. Fill in the short form below to receive a monthly round-up of our insight, news and analysis. 

The whole Huntswood team has proven to be professional and efficient within every work stream presented to them, with the biggest asset of the team being their versatility while still maintaining above expectation performance.

Head of Retail Innovation Team, leading UK retail bank
The project has run incredibly smoothly, which reflects great planning and great commitment to pro-actively resolve any issues … Good collaborative planning was at the heart of the operation. It primarily ensured our customers received an outstanding service but also helped us convey confidence to regulator and all the internal stakeholders.

Operations Director, leading UK merchandise retailer
Huntswood is able to handle rapidly changing priorities and react quickly to our needs and also challenge us on proposed course of action and the implications involved.

Senior Manager, Customer Service Recovery, leading UK retail bank
Our challenge … has been extremely demanding and Huntswood has had to deal with a rapid upsizing of the ongoing engagements, taking the number of deployed staff from an initial 16 to 174 in a very short space of time. The hassle-free experience has been testament to Huntswood's organisational and management skills.

Senior Manager, Customer Service Recovery, leading UK retail bank