MITIGATE CONDUCT RISK
"THE RISK THAT THE BEHAVIOUR OF FIRMS WILL RESULT IN POOR OUTCOMES FOR CUSTOMERS."
There is no one-size-fits-all approach to writing a conduct risk framework, but, thanks to our understanding of best practice and decades of experience in supporting the transformation of firm's governance and operational structures, we are well-placed to guide you through every point of the journey.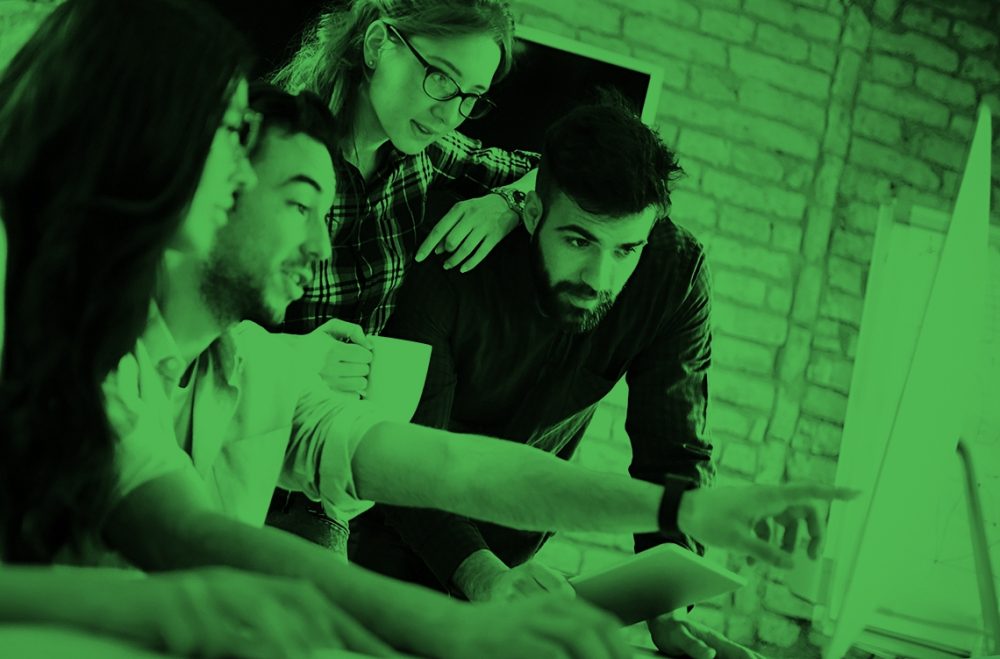 CULTURE IS KING
We know that a good company culture is the bedrock of good company conduct.
Without effective communication and appropriate training at all levels, your firm won't be seeing the improvements that it could. Nor will you be avoiding the risks of doing business in an increasingly complicated world – something that can have disastrous effects.
Let our expert advisors benchmark your companies conduct culture against various industry standards. From there, we'll identify areas for improvement and opportunities to drive better outcomes for your firm and the consumers that rely on you.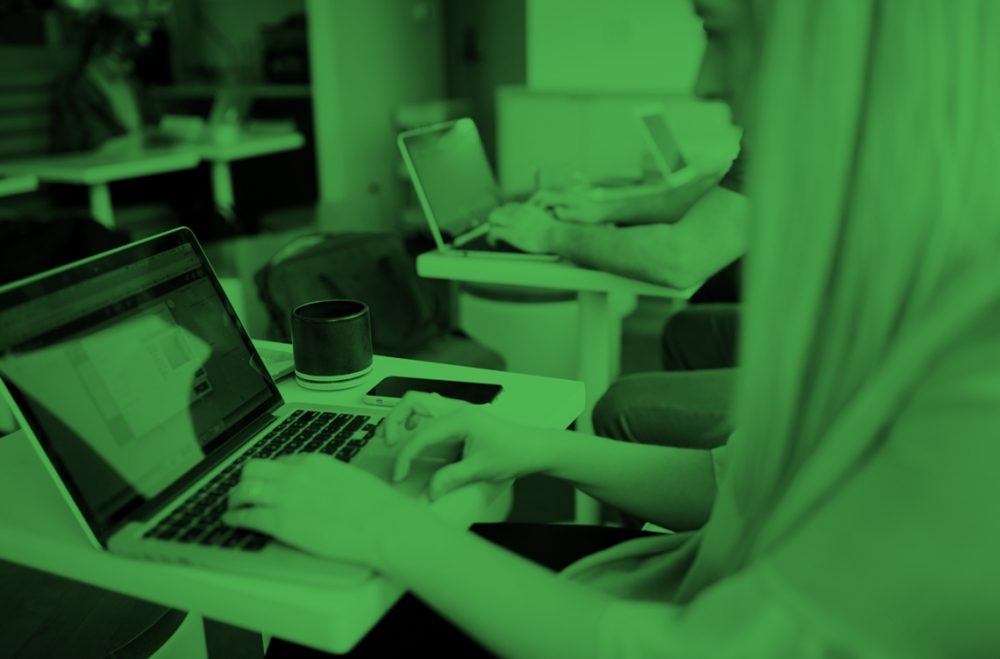 CONDUCT RISK IN A DIGITAL WORLD
The world is continuing to digitise at pace, with new channels breaking down barriers to challenger firms and customers seeking new ways to communicate and transact.
It's never been more important to manage the conduct risk your firm faces, and never more necessary to use the latest technologies and digital-enabled processes to guide your customers on the right journey.
Ensure customer loyalty and continued commercial success by effectively managing the journey, end-to-end.
BEST PRACTICE FOR MANAGING DIGITAL CONDUCT RISK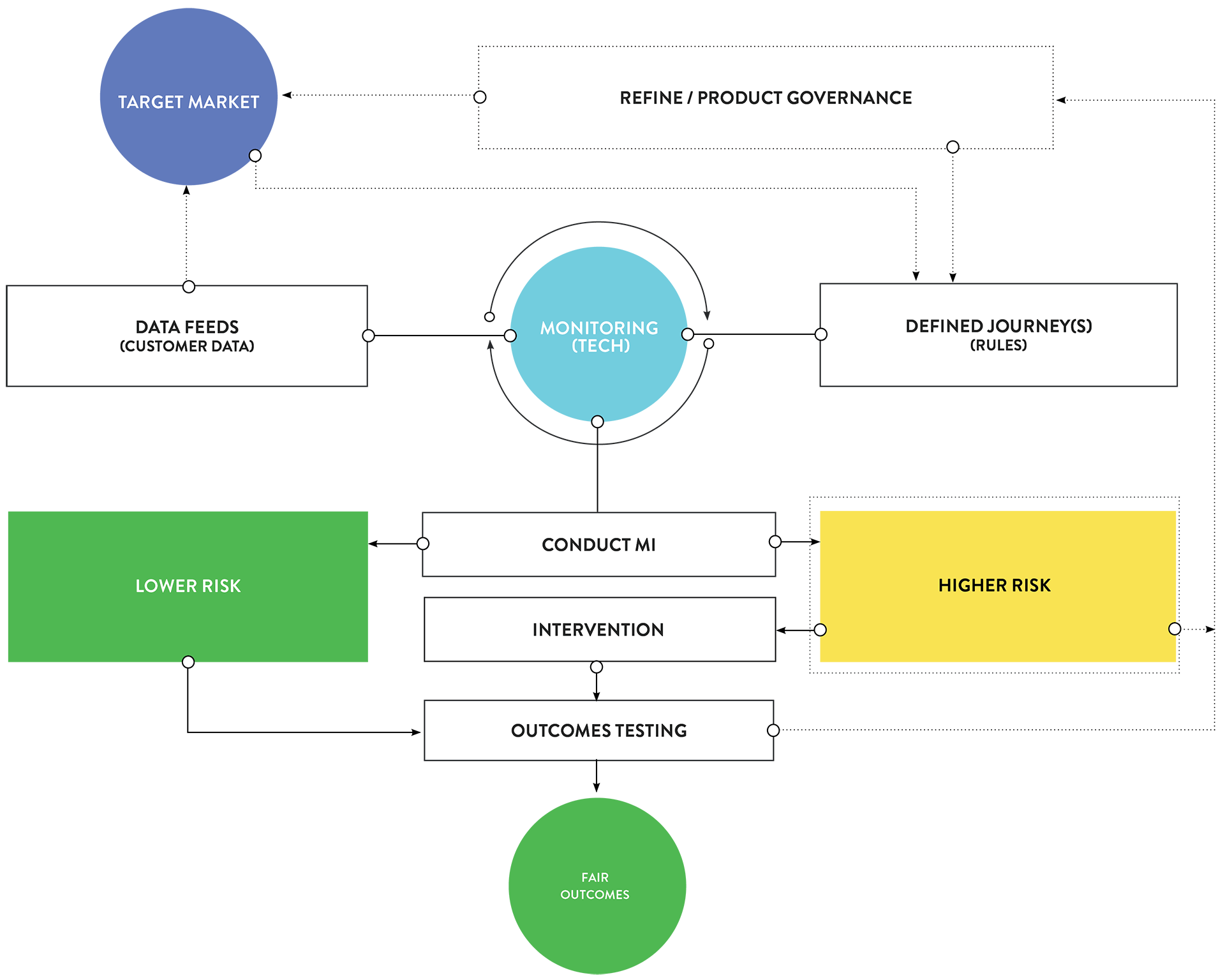 ENSURE GOOD CUSTOMER OUTCOMES
Huntswood, in collaboration with specialist technology partners, can offer a suite of solutions designed to help your firm meet, and exceed, high standards of conduct expected by customers and regulators. We can provide:
Automated compliance monitoring
Tech-enabled review and investigation
Product governance and customer journey reviews
Advice suitability reviews
Compliance monitoring and reviews
Why Huntswood
We'll assist you in reducing your exposure to risk, helping to develop a clear view of product performance and any potential product design risks
Huntswood can quickly identify poor customer outcomes in sales processes at both a business and case level. We are experts at assessing past, current and future business
We'll help you rectify any identified customer detriment, no matter how minor. We do this through root cause analysis, remediation and providing training as required
SIGN UP FOR REGULAR INSIGHT
Keeping up-to-date with the latest industry topics and regulatory issues can be quite time-consuming! 
Thankfully, our regulatory experts are here to help you stay on top of it all. Fill in the short form below to receive a monthly round-up of our insight, news and analysis. 

Throughout the eight months that I've worked with Huntswood I've seen first-hand how they put their customers at the heart of their business. They are a company that continues to impress, deliver and delight in equal measure.

Head of Training & Development, Insurance, Retail bank
The Huntswood team have delivered precisely to brief and in a timely manner too. I have been most pleased with the thoroughness of preparation going into the project. This, combined with the obvious regulatory and strategic experience you all have has made the project a great success.

Managing director, major insurance firm
The project has run incredibly smoothly, which reflects great planning and great commitment to pro-actively resolve any issues … Good collaborative planning was at the heart of the operation. It primarily ensured our customers received an outstanding service but also convey confidence to regulator and all the internal stakeholders.

Operations Director, leading UK merchandise retailer
Our challenge … has been extremely demanding and Huntswood has had to deal with a rapid upsizing of the ongoing engagements, taking the number of deployed staff from an initial 16 to 174 in a very short space of time. The hassle-free experience has been testament to Huntswood's organisational and management skills.

Senior Manager, Customer Service Recovery, leading UK retail bank
Huntswood's people are of the highest calibre. Not only do they understand the issue from a regulatory perspective, but they know how to deliver effective training in an impactful way.

Client Project Lead, Retail bank