Taking responsibility is key to building trust
Even with the best intentions, sometimes you - or your regulator - will uncover systemic errors in processes, policies or practices that may have caused unintentional customer harm. 
Huntswood can help you identify the true cause of past issues and move towards a resolution that is proportional, works for all involved, and improves your reputation.

After all, a business that takes responsibility for its mistakes is one that customers can really trust.
THE HUNTSWOOD APPROACH
to reviewing past business
UNDERSTAND THE ISSUE 

Our regulatory and conduct risk experts will complete an independent assessment of the issue, providing clarity about the options available to your organisation. We are experienced in supporting effective and productive interactions with the regulator where this is needed.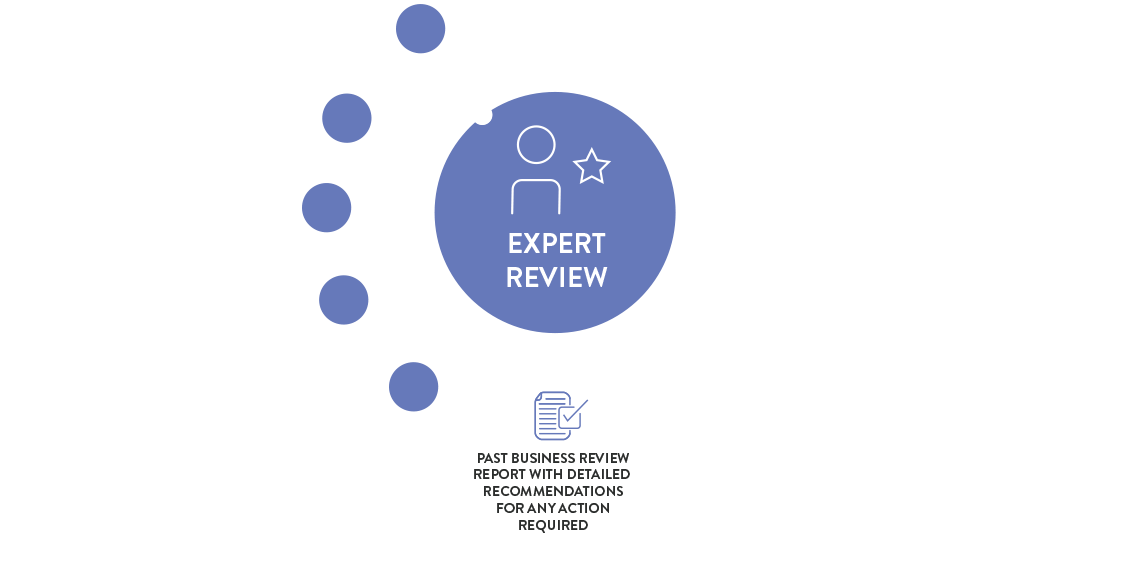 POPULATION IDENTIFICATION AND INTERROGATION

The affected population of customers needs to be accurately identified in order to size the impact of the issue and enable you to understand the financial impact on your business. Full audit trails will provide evidence of all activity completed in line with the data analysis plan.
We use data transformation where needed to manage data effectively and efficiently, reducing the risk of poor outcomes due to data inaccuracies, gaps or inconsistencies.
 

CASE STUDY | OVERSEAS BANK
MORTGAGE ARREARS AND RESPONSIBLE LENDING 
We delivered the first remediation project of its kind, one focused on lending in retirement, interest only mortgages, arrears handling and arrears charges. One of the key challenges of this project was building a framework for investigating and assessing over 8,000 cases and determining the principles and methodology for lending in retirement redesign where no market precedent had been set.
We delivered the full end-to-end remediation programme on an outsourced basis. 
Our outsourced delivery operation, supported by Huntswood's regulatory and conduct expertise, ensured that 100% of the cases escalated to the Financial Ombudsman Service were found in favour of the firm.

CASE STUDY | WEALTH MANAGEMENT FIRM
UNSUITABLE ADVICE 
The regulator expressed concerns with a wealth management firm's pension transfer and pension / investment switching advice. We completed a two-stage review, using risk-based samples to identify the prevalence and distribution of poor advice practices. We developed a consistent assessment approach for each case, ensuring that all reviews were of a consistent quality.

As a result of our investigation – throughout which we kept both the firm and regulator informed of process in line with our 'no surprises' approach – the firm was able to identify and contact all affected customers and offer them a full review. Subsequently, the firm confirmed with the regulator that they were able to return to standard supervision arrangements.
KEY BENEFITS:

We'll help you assess the financial impact of any proposed remediation activity before it is carried out
For peace of mind and efficiency, we'll help you segment and prioritise customer cohorts based on risk of harm
Our experts will devise operational recommendations ahead of delivery
SIGN UP FOR REGULAR INSIGHT
Keeping up-to-date with the latest industry topics and regulatory issues can be quite time-consuming! 
Thankfully, our regulatory experts are here to help you stay on top of it all. Fill in the short form below to receive a monthly round-up of our insight, news and analysis. 

The whole Huntswood team has proven to be professional and efficient within every work stream presented to them, with the biggest asset of the team being their versatility while still maintaining above expectation performance.

Head of Retail Innovation Team, leading UK retail bank
The project has run incredibly smoothly, which reflects great planning and great commitment to pro-actively resolve any issues … Good collaborative planning was at the heart of the operation. It primarily ensured our customers received an outstanding service but also helped us convey confidence to regulator and all the internal stakeholders.

Operations Director, leading UK merchandise retailer
Huntswood is able to handle rapidly changing priorities and react quickly to our needs and also challenge us on proposed course of action and the implications involved.

Senior Manager, Customer Service Recovery, leading UK retail bank
Our challenge … has been extremely demanding and Huntswood has had to deal with a rapid upsizing of the ongoing engagements, taking the number of deployed staff from an initial 16 to 174 in a very short space of time. The hassle-free experience has been testament to Huntswood's organisational and management skills.

Senior Manager, Customer Service Recovery, leading UK retail bank