White Paper
Expertise on demand
How to transform your business with a flexible, specialist workforce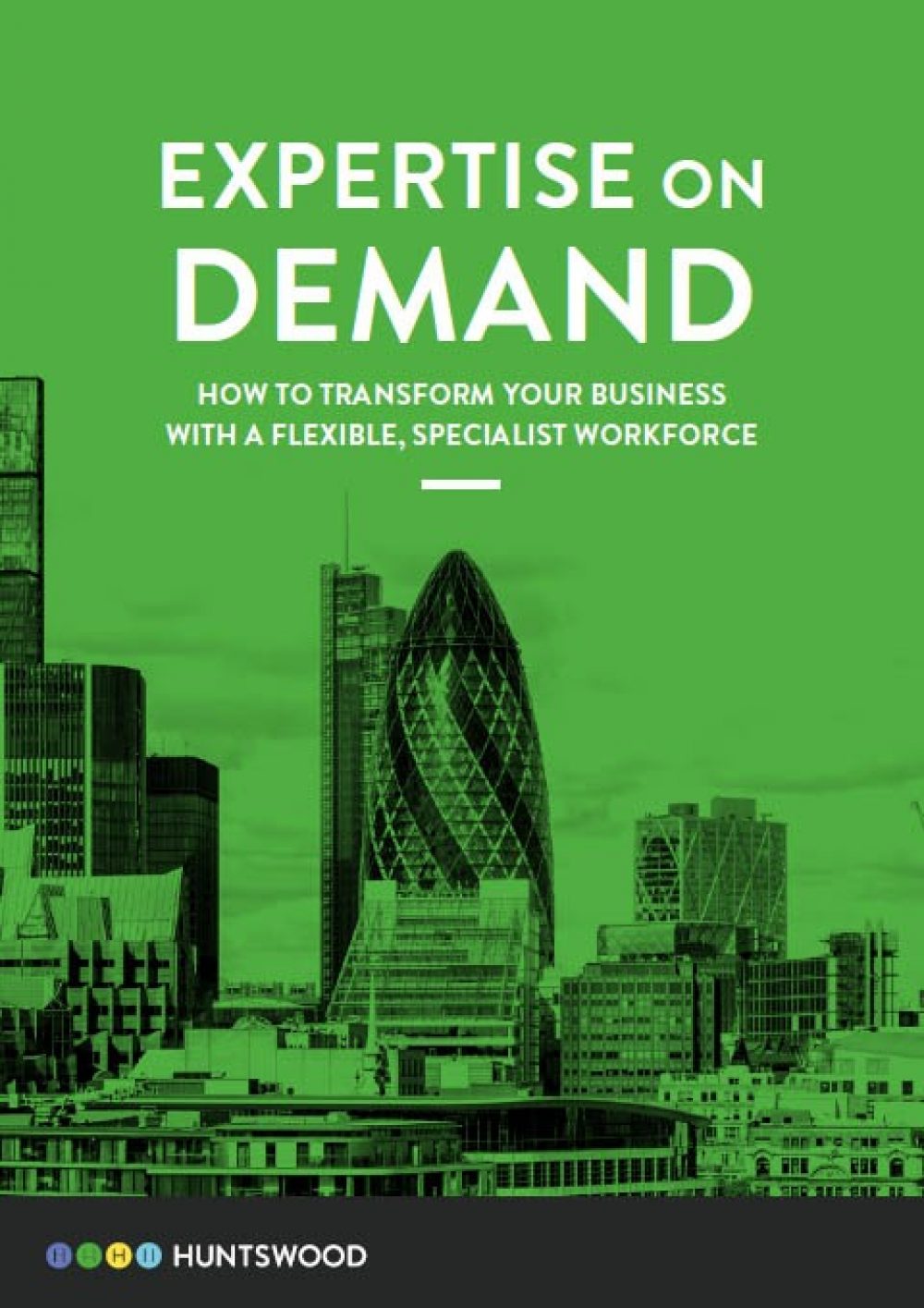 The future of flexible working is here
With many businesses viewing HMRC's complex IR35 legislation as an additional admin headache, they may consider cutting ties with contractors moving forward. However, we want firms to know that they don't have to give up their highly valued and skilled contractor talent pool.

The future of work is here. Select an agile and experienced partner to take your next steps on the journey.
This paper will provide you with a business case for maintaining a contractor workforce post-IR35 and provide detailed guidance on how to go about it.
Retaining talent in a changing regulatory landscape and a volatile marketplace is vital for survival.
Let Huntswood, and Husp, help you keep hold of invaluable, flexible resource.