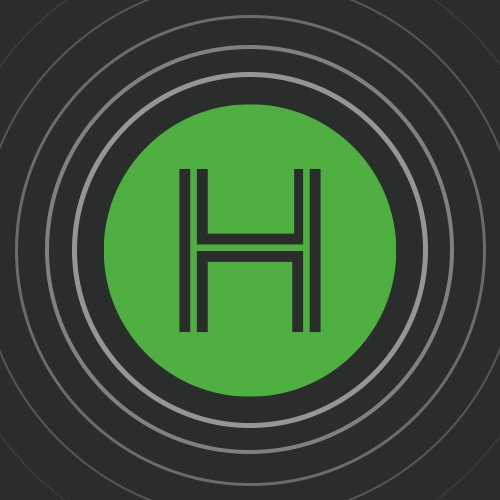 Huntswood's Matt Drage and Paul Dyer discuss the FCA's business plan for 2020 and what to look out for over the coming months. This includes a view on the FCA's temporary interventions, the continued focus on good customer outcomes and other key takeaway messages for regulated firms.
Our expert insight keeps you up-to-date on the latest industry developments and regulatory changes, providing the guidance needed to drive better outcomes for your business and your customers.
Listen and subscribe
All our podcasts are available to listen and subscribe to on your favourite podast player
If you would like to get in touch regarding future podcast topics or would like to contact the speakers please do send us an email: externalengagement@huntswood.com
Drive better outcomes with the Huntswood Podcast.
Matthew Drage:
Hello, everyone. Welcome to this Huntswood Podcast, where we're planning to discuss all manner of topical regulatory and operational issues that arising for firms. My name's Matt Drage, director at Huntswood. I'm really pleased to be joined today by Paul Dyer.
Paul Dyer:
Hi Matt. This is Paul. I head up regulatory, risk and assurance at Huntswood and I'm pleased to be here today.
Matthew Drage:
Thanks for joining Paul. Thank you. And Paul, it's fair to say until recently you were the deputy chief risk officer of FCA. So, you've got broad briefs there in terms of understanding how the FCA's own second line of defense as well, so really interested to be getting your thoughts today on the FCA business plan. So thanks for joining.
Matthew Drage:
Now, just before we get stuck into the detail, Paul, I thought given your previous background, you could really offer some insight in terms of just the sort of thinking that goes into the business plan and just maybe break down why it's presented in the way it is because that's always been a question I've had in my mind.
Paul Dyer:
Sure, Matt. I think it's fair to say that despite business plan sector views and all the regulatory things that go on in the press and otherwise, actually the biggest question or most frequent question I tend to get is the one around, how does that black box of regulation work? What is behind the business plan?
Paul Dyer:
If we step back for a second, I've worked with a number of regulators over time on both sides of the fence, so they all seem to operate in a consistent way here. They're all in place to basically prevent some harm to the public at large and it's balancing a finite resource in trying to prevent, mitigate, and correct that harm, that's at the heart of everything really. In the case of the FCA, they're actually... clearly they're there to prevent harm from financial services and to ensure there's integrity in the market and competition. They actually break down all of those harms by the various sectors that they regulate, specifically working out, for example, the risk associated with third party, supplier relationships, legacy technologies, conflicts of interest, the way in which products are sold, vulnerable consumers, the many different aspects of things that can cause harm to consumers.
Paul Dyer:
As a result, financial services are broken down, identified, and then assessed individually. They're assessed according to past issues and things that have already happened and crystallized, things that are going on in the current market, and the potential harm that could arise in the future. They take all of that assessment and the things that rise to the top is presenting the biggest concern, then have some sort of regulatory strategy against them.
Paul Dyer:
In recent times, the FCA published these in Sector Views. The latest versions came out in February and that's almost a precursor to this planning process. The FCA would have been working on the business plan for the next six months. Oh sorry, the last six months. Although, it's probably fair to say that it's changed a bit in response to coronavirus more recently. So the patient's plan is basically a byproduct of continuous ongoing thinking around the harms that financial services can cause. And I think this latest iteration is just as fascinating as all the ones we've seen before.
Matthew Drage:
It was interesting reading the business plan because it came across as much shorter this year. It's almost, like you say, the FCA has had to almost backtrack. I think the coronavirus pandemic is obviously, with the amount of planning that goes into the business plan, will have caught the FCA undoubtedly by surprise.
Matthew Drage:
I just wanted to pick up on the theme of the temporary interventions we've seen from the FCA more recently. And Paul, given the pandemic is unprecedented, do you think that those temporary interventions could change going forward? How temporary are they going to be in your eyes?
Paul Dyer:
Yeah, that's a great question, Matt, and I think we have to realize that the FCA much like any organization is having to respond to these, as you put it, unprecedented times. Amazing how many times we've said unprecedented in the past, but now it's really, really true. They've got all their staff working from home. They've got a new CEO, that's coincidentally happened at the same time, so they're having to respond themselves.
Paul Dyer:
A lot of their short term changes are driven by government prioritization for which they themselves are going to be responding in the same way that firms are responding to things being put in place by the regulator. I think this is a very dynamic situation, and as with any regulatory planning, they can only really respond to what they know and what is known. No-one's got a crystal ball. And ultimately, I think this is why they are engaging as much as they are with firms and trade bodies and professional bodies as well.
Paul Dyer:
I know the FCA is anticipating and preparing for some fundamental changes to economic and market conditions as a result of what's going on, which seems quite prudent. This could include the potential for firm failure, which has to be done in an orderly way, as well as understanding any potential systemic impacts that could have broader consequences as things develop. Many firms I speak to seem to believe that the temporary arrangements, including for example payment holidays, are linked to the current lockdown. When in fact, I think that they're actually more closely aligned to the broader economic decline that potentially poses the biggest risk.
Paul Dyer:
This means that the payment holidays and other temporary interventions may not be immediately lifted with lockdown with the perceived deadlines already given. If there's anything I know about the FC, if they've approved three months, they possibly got six and nine months up their sleeve in case it's needed, in case they see that actually the financial distress is prolonged. I'm not sure we've even begin to really see the true economic impacts, so it's entirely likely that the arrangements put in place, I think, may be maybe prolonged, may not be an exact way that they are at the moment as set up in guidance. They could adapt and I think the FCA is trying to be as open as possible in engaging with the industry, engaging more than ever with firms, and trying to get their views on what those right next steps are. Ultimately, it's the firms who are closest to the harm and so that's where the FCA needs to listen the hardest.
Matthew Drage:
Yeah, that's interesting. You're right, we're still waiting for a lot of those economic data points to come out and being everyone's going to pay close attention when they do land, so I think the fear is there's more to come and there's worse data. But it will trickle through and the economy could be in quite a difficult place. Just picking up on that theme, with that in mind, it's a word that's used a lot by the FCA, it's outcomes, focusing on good outcomes for customers. Just on that, do you feel that the FCA's been clear on what a good outcome looks like in the past, but also in light of the current pandemic?
Paul Dyer:
I think the topic of outcomes is an interesting one. The FCA, and going back to FSA, were treating customers fairly and other initiatives in the past has been far more outcome focused I think, if you like. And they found that some of the challenges was with that was that actually decision-making could be clouded. It could be done by committee. I think the senior management and certification regime, to a certain extent, has put more onus on individual accountability in decision making. I think that the harm approach has moved slightly away from outcomes and made them a bit more quantitative and a bit easier to actually manage.
Paul Dyer:
In general, I think the FCA's intentions are pretty clear, but sometimes that can get lost in translation. The ability to be able to articulate what they're trying to achieve, turn it into plans that make the actual envisaged difference can be difficult; it can be difficult to evidence. In many cases, it's intangible. In many cases, the FCA is quite keen not to tell firms what to do and they're looking for some sort of lead from the firms themselves where obviously firms are looking to the regulator just to tell them what to do.
Paul Dyer:
So, in summary, I think the FCA is clear on its expectations, and possibly clearer than other with regimes like the SMCR. But that ultimately, it always takes two to tango and you're reliant on the dialogue. And it's the quality of the dialogue that drives the right outcomes, and we're still working on that fundamentally.
Matthew Drage:
Absolutely, absolutely. And just reading the business plan, obviously much shorter this year down to 25 pages. If there's anything that you could summarize, what would be the three main points that you see come out of the business plan pool for our listeners to really dig into the skin on really get to grips with?
Paul Dyer:
It's a great question, Matt. I think the things I've pulled from the business plan and that, as mentioned earlier, this is done with a new CEO, at speed, given that the changing environment. The Sector Views were published at a time when coronavirus hadn't impacted, meaning actually they've had to replan since then.
Paul Dyer:
But I think if I had to pick out a couple of key threads, first one is that it's very much a game of two halves, so you've got a short term and then medium term. Any strategic work that was previously planned has been put on the back-burner, been put back for six months pending dealing with the short term impacts. So that's the first thing I think that resonates immediately from the document.
Paul Dyer:
In terms of the short term, upfront, it's access, accessibility, availability, affordability of critical services. The FCA's primary focus is in full effect here. Everything else almost takes a sidestep to a certain extent. They need to make sure that actually there is an undue panic, there is an undue harm caused by people not getting access to their money, not getting access to the products that need, or firms that may be taking advantage of consumers during this time, so really back to basics.
Paul Dyer:
I think the second thing I'd take away is there's a throwaway paragraph in the document, part way through, around small and medium firms and how a lot of the issues that have been identified in the past are no longer coming from the large firms. They're coming from the small and medium population. In regulatory terms, this is called the flexible pot. So there are some firms that have fixed resource, a dedicated team watching them all times interacting with them regularly. And then there are a lot... in fact, the majority of firms, small and medium, who have flexed flexible resource, who actually don't have a dedicated supervisory team, whose interaction with the regulator would be very few and far between. And in some cases, they may never have spoken directly to the regulator themselves.
Paul Dyer:
The FCA have recognized that a lot of the problems they're criticized for in the press are where there have been issues with small and medium firm activity that they've been slow to respond to. And therefore, they make a note in this plan that they're going to be in effect increasing scrutiny where there's known harm or issues caused by these firms. They're investing more resource in their systems as a result. I think it's interesting, it's increasing their budget overall because they want to be able to, on an automated systematic basis, identify where things have gone and tackle it much, much quicker. So scrutiny on small and medium firms will be increasing and there'll be more regulatory, liaison and interaction.
Paul Dyer:
I think the third thing I'd pick out is this growing focus from the business plan and then recent correspondence and Dear CEO letters around commercial customers in the small and medium enterprise space. So, this goes back quite a long way. But more recently, there's been noise from small and medium businesses who in some cases may be a sole trader, may be a limited company with a small number of directors, but who aren't being treated in a consistent way to the way that retail customers are treated even though they're buying many of the same products. The FCA, even though this is outside of their official regulatory remit currently, through the Senior Management Regime, it has the ability to challenge firms on decisions they're making within their businesses. It's been encouraging them to look at the way they treat small and medium enterprises to work out if it is consistent, if it could be fairer, the establishment of the business banking resolution service, which comes into effect later in the year, is another development they'll be focusing on small and medium enterprises. I think this is an area that will grow and grow.
Paul Dyer:
So just to recap, the three areas I think I'd pick out is the core focus, accessibility, availability, affordability of critical services, the small and medium firms getting increasing scrutiny, number two. And number three, of interest to me, is the growing emphasis upon small and medium enterprise regulation.
Matthew Drage:
That's a great breakdown, absolutely. And just echoing on the last point, in terms of the SME issues in the marketplace, I just looked back to things like interest rate derivatives and how that was really almost a game changer for the FCA at the time. So absolutely, no, great insight. Thank you.
Paul Dyer:
I think you're right, Matt. And in fact, the latest: a lot of the government interventions that have been put in place—[C-bills 00:14:23] and bounce back loans—and a whole number of interventions that banks have been asked to support and, in fact, the broader financial services population, which are being provided to small and medium enterprises in many cases; and which could just create further impetus behind this drive to have this proportion of the market treated in a more consistent fashion with retail consumers.
Matthew Drage:
Absolutely. Absolutely. The financial ombudsman as well in terms of their changing power limits in terms of their changing eligibility criteria. You mix that with BBRS, it's clear that there is a gap there that is looking to be addressed, so that's great insight. Do you think there's anything there that potentially surprised you that was missing from the business plan?
Paul Dyer:
I think because of timing, I was surprised that they didn't highlight some of the areas where, as a result of the pandemic, they anticipate increased harm. I think there's some insights that obviously they're looking into this, they're trying to understand actually how that harm's going to evolve. But I think there are some real critical areas where we're going to see harm manifesting as a result of the situation that we're in. They're not in the plan, so I'm hoping the FCA's going to communicate those as it moves along.
Paul Dyer:
But I think as part of that, it's pretty much as anticipated. There is this huge machine, this harm-driven assessment process there that actually ensures that there's rigor in their business planning process. And I think as a result, if it were to significantly deviate, probably people would be questioning why there are surprises in there. So I think the fact that it's pretty much as expected is a good thing.
Matthew Drage:
Absolutely. I just wanted to end in terms of there's one point in the business plan that really caught my eye. It's clearly the consultations being pushed back and that's absolutely understandable, but the consultational operational resilience, to me, couldn't be more needed at this stage. And obviously, with everything that's happening with the coronavirus, I saw it was pushed back to the 1st of October now, 2020. Surely that's just going to be an even greater priority for firms going forward. I'd be interested in your thoughts, Paul, on what does resilience look like short and long term?
Paul Dyer:
Well, I think, more than a priority, it seems a reality at the moment. I think firms have got... if ever there was a topic that's having its day right now, I think it's operational resilience. If I just step back I think in the first instance, firms being beset by a panic of, "Do we have plans? Actually, are contingency arrangements designed for this sort of pandemic?"
Paul Dyer:
Despite the fact that in terms of scenario planning, pandemic is one of the main ones. In many cases, I know firms were caught slightly on the hoof. I know that backup sites weren't prepared for this sort of situation. I know that technological arrangements didn't enable working from home. So in that immediate reaction to the lockdown, I think that that operational resilience was all anybody was talking about and I think the FCA must have been taking notes. I think it would have been keeping track on those firms who did have a good control on their supply chain, did have services there ready and backup to support customers when they needed it, and those firms who struggled. I think there's going to be some scrutiny of decision making for those firms where there were troubles, or maybe where they didn't have a good line of sight through their supply chain.
Paul Dyer:
Longer term, I think all of this is going to feed their thinking on what needs to happen next with that initiative. If there's anything we've learned over this period, and in fact, going back over the last couple of years, it's that everything can work great in a steady state, but the real integrity comes when things go wrong. That's when you really find out whether decisions are being made in the right way. So to that extent I think, if anything, operational resilience is going to be a far more interesting topic in the future.
Matthew Drage:
So Paul, just before we wrap, is there anything else in terms of key takeaway points or anything that you'd be find useful for our listeners today?
Paul Dyer:
Yeah, I think probably, Matt, in terms of key takeaways for our clients or any listeners, I think at this current time, I'd encourage people to embrace regulatory interaction. The FCA is to a certain extent learning at the same pace as firms at the moment. It is being open. It is engaging more because it wants to understand what the consequences of its actions are. I think it's prepared for some unintended consequences, but keen to make sure that actually it's listening to what's going on. So embrace the regulatory interaction, think through, and plan for the worst. I think it's much, much better in these circumstance to plan for the worst and then find it's going to work out better, than it is to assume things are going to recover quicker and find you're caught on the hoof. Consider the customer as well as the regulator and shareholder interests.
Paul Dyer:
So, make sure in all your decision making that actually it's evidenced, it's documented, captured, and it really does consider all stakeholders. I think there's the potential that, at these times, when decisions are made in short order, a key stakeholder can be left off and then you end up regretting it afterwards. So make sure you take into account all stakeholders in your decision making. Decision making is king at the moment.
Matthew Drage:
That's been brilliant, Paul, thanks very much for providing your insight into the FCA' business plan and its future priorities.
Matthew Drage:
Now, if you've enjoyed today's podcast and you'd like to hear more about certain topics, don't hesitate to let us know. We're always open to ideas. So stay safe in the meanwhile and we hope you tune in again very soon.