SCENARIO:
Huntswood has supported the UK's largest wealth manager with paraplanning services since 2007. Our dedicated team offers deep wealth planning experience, and reduces the costs of delivering advice while increasing the reach of advisers.
Huntswood provides secure office space, Level 4-qualified people, expert management and all associated support services to the client, taking responsibility for delivery and ongoing resourcing.

---
Over 600 of the firm's Advisers have submitted cases to Huntswood, with Advisers able to form great working relationships with our consistent and professional team..

---
Our Paraplanners' quality scores are market leading, with 99% of simple cases deemed 'likely to be suitable' first time, with this figure standing at 83% on defined benefit transfers. As a result, we are the highest quality member of our client's paraplanning panel, with Advisers attesting to this via a client-driven satisfaction survey.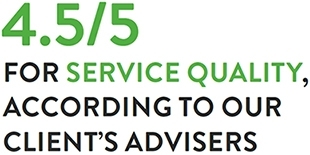 ---
We have been delivering the operation continuously for over twelve years, and continue to work with our client to shape the future of the service, making improvements to policy, process, training and many other areas. Our most senior Paraplanners and operational experts are part of this journey.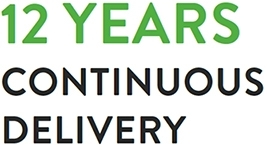 ---
"BEFORE USING HUNTSWOOD, I HAD NEVER USED A PARAPLANNER, PREFERRING TO DO ALL THE WORK MYSELF. I NOW FIND I CANNOT DO WITHOUT THEIR SERVICE."
SENIOR ADVISER, LEADING WEALTH MANAGEMENT FIRM
SIGN UP FOR REGULAR INSIGHT
Keeping up-to-date with the latest industry topics and regulatory issues can be quite time-consuming! 
Thankfully, our regulatory experts are here to help you stay on top of it all. Fill in the short form below to receive a monthly round-up of our insight, news and analysis.