Our Partners and Advisors
Meet the partners and advisors that help us drive better outcomes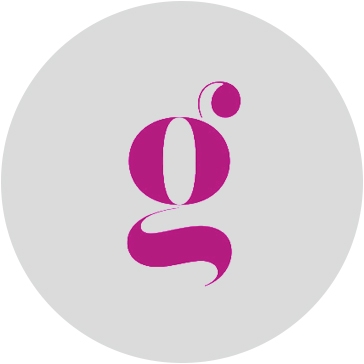 Gadhia Consultants help Huntswood support firms in benchmarking and enhancing their cyber security framework and operations. The collaboration draws on expertise from Gadhia's senior consultants and executives to strengthen Huntswood's current offering to clients.
The Gadhia team are executives first and consultants second, understanding what it means to sit at the executive table and understand the pressures, priorities and problems of leading an organisation.
Gadhia Consultants listen carefully to define the critical questions, bringing commercial pragmatism, urgency and a commitment to succeed to find the answer.
INDUSTRY PARTNERS
Huntswood has various industry and trade partnerships, enabling us to remain abreast of key market developments. We work closely with our industry partners to progressively enhance the reputation of our clients and their end customers alike.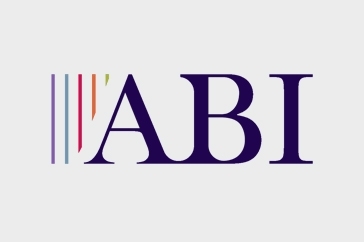 The Association of British Insurers (ABI) is the voice of the UK's world leading insurance and long-term savings industry. A productive, inclusive and thriving sector, the ABI are an industry that provides peace of mind to households and businesses across the UK and powers the growth of local and regional economies by enabling trade, risk taking, investment and innovation.
Learn more about the ABI.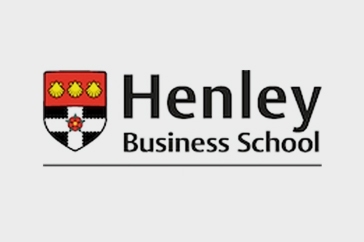 Founded in 1945, Henley is one of the oldest business schools in the UK and part of the University of Reading. They are also among an elite group of business schools to be triple-accredited for the quality and capability of their faculty and output.
Henley Business School aim to empower individuals to become great professionals and outstanding business leaders who think with clarity and act with confidence and conviction.
Henley always seek to improve upon everything they do and be recognised for:
Being a truly international business school
The excellence of their learning experience
World-class research and thinking
Their sense of community and responsibility
The strength of their networks
The breadth and depth of relationships with the industry
Learn more about Henley Business School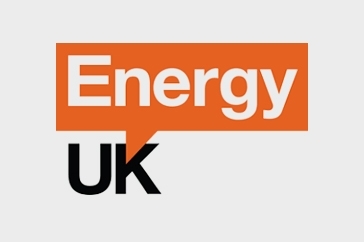 Energy UK is the trade association for the GB energy industry with a membership of over 100 suppliers, generators, and stakeholders with a business interest in the production and supply of electricity and gas for domestic and business consumers. Energy UK's membership covers over 90% of both UK power generation and the energy supply market for UK homes. It represents the diverse nature of the UK's energy industry – from established FTSE 100 companies right through to new, growing suppliers and generators, which now make up over half of their membership.
The association provide a source of expert advice on industry matters and works to enhance the industry's reputation with customers and with the communities it serves.
Learn more about Energy UK.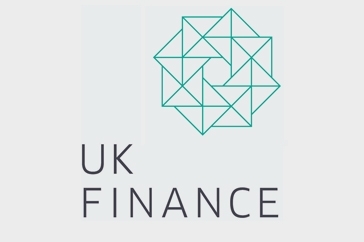 UK Finance is the collective voice for the banking and finance industry.
Representing more than 250 firms across the industry, UK Finance act to enhance competitiveness, support customers and facilitate innovation.
UK Finance work for and on behalf of their members to promote a safe, transparent and innovative banking and finance industry. They offer research, policy expertise, thought leadership and advocacy in support of our work. UK Finance provide a single voice for a diverse and competitive industry. Their operational activity enhances members' own services in situations where collective industry action adds value.
Learn more about UK Finance.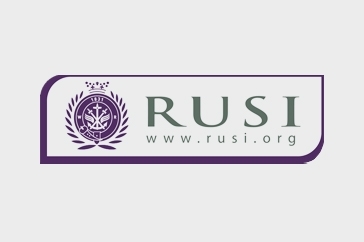 Royal United Services Institute
The Royal United Services Institute (RUSI) is an independent think tank engaged in cutting edge defence and security research. A unique institution, founded in 1831 by the Duke of Wellington, RUSI embodies nearly two centuries of forward thinking, free discussion and careful reflection on defence and security matters.
Learn more about RUSI.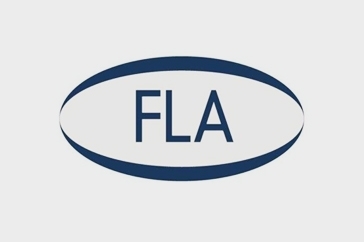 Finance Leasing Association
The Finance & Leasing Association (FLA) is the leading trade body for the asset, consumer and motor finance sectors in the UK. Their members include banks, subsidiaries of banks and building societies, the finance arms of leading retailers and manufacturing companies, and a range of independent firms.
In 2018, members of the Finance & Leasing Association provided £137 billion of new finance to UK businesses and households, £45.8 billion of which helped consumers and businesses buy new and used cars, including over 91% of private new car registrations.
£104.2 billion was in the form of consumer credit, accounting for over a third of all new consumer credit written in the UK. £32.6 billion of finance was provided to businesses and the public sector to support investment in new equipment, representing over a third of UK investment in machinery, equipment and purchased software in the UK last year.
One of the most important services the FLA offer is making sure that their members' views are heard by those shaping the business environment in which they operate. They lobby on industry issues, both at home and in Europe, and also as a member of Eurofinas and Leaseurope, the European umbrella bodies for the sectors we represent.
Learn more about the FLA.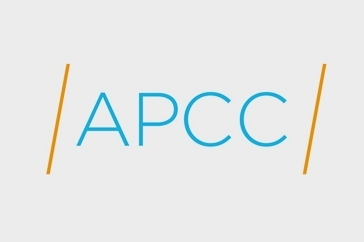 Association of Professional Compliance Consultants
The Association of Professional Compliance Consultants (APCC) is the body for compliance consultants who advise firms regulated by the Financial Conduct Authority in the UK.
The APCC is active in enhancing the professional standards of compliance consultants and is recognised as a trade body by the FCA. This relationship with the FCA provides their members with significant benefits in terms of direct access to the regulator. The APCC often works in conjunction with the FCA to pilot or test new initiatives, and also provides the FCA with valuable feedback on specific subjects as requested by them.
Learn more about the APCC.
Our Advisors
We not only help firms keep pace with regulatory change and evolving operational challenges but also stay ahead of the curve and proactively embrace best practice.
Our regulatory, risk and outsourcing advisors add incredible value to the solutions we deliver to clients, working alongside our in-house experts on a range of projects.
These individual come from a range of organisations – spanning regulators, government departments, industry and consultancy. Having led, advised or otherwise taken charge of the operations of some of the world's largest businesses, all involved have significant track records in helping maximise the efficiency and profitability of businesses like our clients.
To learn more about the people that help us drive better outcomes, click their profiles below.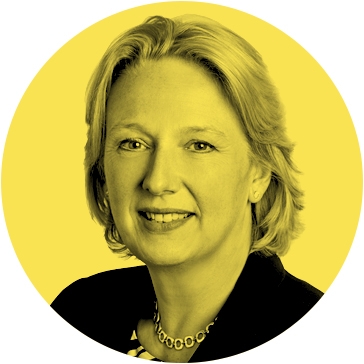 Dame Jayne-Anne Gadhia
Advisor to David Brownlow
In January 2019, Dame Jayne-Anne Gadhia joined Huntswood as advisor to Huntswood's Founder, David Brownlow.
Jayne Anne-Gadhia is also the CEO of Salesforce UKI and the Founder and Chair of the start-up Snoop. Before this, she was the CEO of Virgin Money from 2007-2018 and led on the the successful acquisition of Northern Rock before listing the business in 2014. Virgin Money was sold to CYBG in October 2018 in a deal worth over £1.7bn.
Jayne Anne-Gadhia was a member of David Cameron's Business Advisory Group and a Business Advisor to the Mayor of London.
Jayne Anne-Gadhia was made a Dame in Her Majesty's 2019 New Year's Honours list. In January 2019 the Chancellor of The Exchequer appointed Jayne-Anne as an external member of the Bank of England's Financial Policy Committee.
She is a Trustee of the Tate and Chairman of the Prince's Foundation.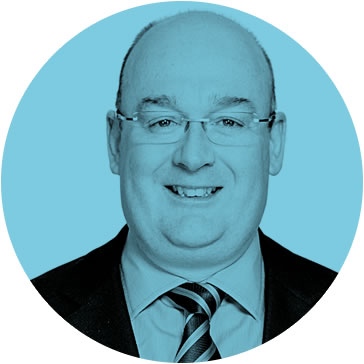 Craig Coffield
Advisor to the CEO
Craig has a strong track record within the Financial Services arena. He joined Huntswood in 2002 to oversee the transformation of new business into 'delivery' and work on strategic client accounts.
His board appointment came in 2007, and as Commercial Director he led Huntswood's commercial activities, including Sales & Marketing. In 2008, Craig became Huntswood's Chief Operating Officer, and in this role, led and oversaw the growth of all business divisions.
In 2011, Craig became the company's second Chief Executive, having succeeded the company founder and majority shareholder, David Brownlow. As Huntswood's Chief Executive, he had ultimate responsibility for the company's strategic growth and client delivery, which saw the business quadruple in size and win a number of awards including 'Best 100 Companies to Work for' and several 'Fast Track 100 awards'.
Craig stepped down as CEO in June 2015, however, he continues to work closely with the current CEO and Board as an Advisor.
Before joining Huntswood, Craig managed a section of Deloitte's financial services outsourcing business. Before that, he spent 13 years in senior compliance and pensions roles.
Craig is married with a family and keenly follows most sports. Craig also holds a pilot's licence and flys Gyrocopters.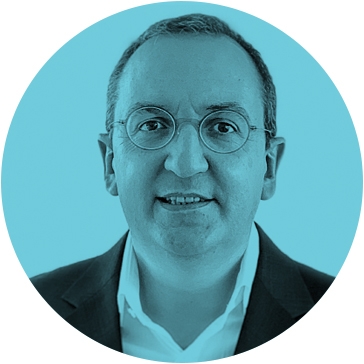 Michael Sicsic
Former Head of General Insurance Supervision at the FCA
Michael Sicsic is a senior risk leader with over 20 years' experience working in financial services globally. He has extensive international experience covering credit risk modelling and capital allocation, financial risk and ALM, operational risk management and quantification, conduct of business, financial crime compliance and M&A activity across multiple jurisdictions.
As a consultant, he is now supporting Boards and senior management on financial soundness, operational resilience and culture and conduct. Michael is an advisor to Spixii, the fintech leading the way in AI driven solutions for the insurance industry.
Michael led the supervision for the general insurance retail sector as Head of Department at the Financial Conduct Authority for four years. During his tenure, he acted also as the FCA senior representative at the International Association of Insurance Supervisors (IAIS) and was Vice‐Chair of the Market Conduct Group.
Formerly, he spent five years at Aviva Plc. as Global Operational Risk Director, covering life insurance, asset management and non-life insurance. Previously, he worked for over ten years at GE Capital in various senior risk and finance positions across commercial and corporate finance activities.
He is a Freeman of the Worshipful Company of Insurers, and a board member of ORIC International.
Michael has a B.Sc in Business and Finance and a Master's degree in Audit. He is GE Six Sigma 'black belt' and has trained and completed the Strategic Leadership Program at the University of Oxford, Said Business School.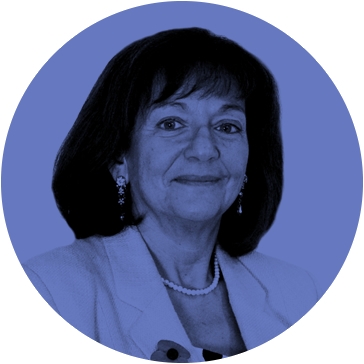 Baroness Ros Altmann
Member of the House of Lords; former Minister of State, Department for Work and Pensions
Baroness Ros Altmann is a leading UK pensions expert, with over 35 years of experience in all aspects of pensions.
Ros started her career as an academic, analysing occupational pensions and pensioner income. Thereafter, she worked in the City, managing pension fund assets. She ran the international equities operation at Chase Manhattan Bank, London and was a Director at both N.M. Rothschild International Asset Management and NatWest.
She then worked as an independent consultant for many years; advising Governments, the pensions industry and pension funds on policy and investment strategy.
As well as advising on the investment and management of all types of pension schemes, she also focuses on the consumer perspective, believing pensions not just to be about money, but rather about people and their lives. She has helped many pensioners or older citizens enjoy better later-life income. She has campaigned for many years against pensions injustice, and led a successful campaign to help 150,000 people receive compensation when their occupational pension schemes collapsed. Ros has won numerous awards, including Pensions Personality of the Year (twice) and Industry Guru of the Year.
Ros appears regularly in the media, and writes and comments on economics, pensions, later-life and consumer matters.
She has a Ph.D. in Economics from London School of Economics and was a Kennedy Scholar at Harvard. She also has two honorary doctorates awarded for her work on pension investment from Westminster University Business School and Newcastle University. Ros was awarded a CBE in the Queen's Birthday Honours in 2014 for service to Pensioners and Pension Provision.
From 2010 to 2013, she was Director General of over-50s specialists Saga. The UK's Coalition Government appointed her as their Business Champion for Older Workers from 2014 to 2015, and she was elevated to the House of Lords, and became Minister of State for Pensions in the UK Government following the May 2015 General Election (until July 2016).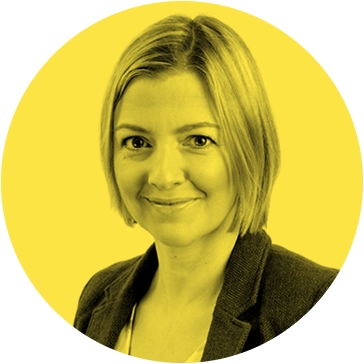 Rhiannon Harfoot
Culture Change Consultant, former Director, People and Culture Programme, Barclays UK Retail Banking
Previously a Director in Barclays Retail Bank, Rhiannon has experience in leading culture assessment and change initiatives both in-house, and as a consultant.
Her passion and belief in the importance of culture was driven from experience in various positions during her 14 years at Barclays - which spanned sales, operations and customer strategy. Most recently, this included leading Barclays' executive complaints handling team and directing the UK Retail Banking Conduct Risk Programme.
This interest culminated in her leading Barclays' high-profile People and Culture Programme, which aimed to create a more customer-centric culture.
Working as a consultant (most recently with Huntswood) has seen her work directly with boards and executive teams in the insurance and banking sectors. She helps businesses understand their culture in order to transform it where required to enhance the alignment to strategy and, subsequently, improve customer experience, conduct and the commerciality of the firm.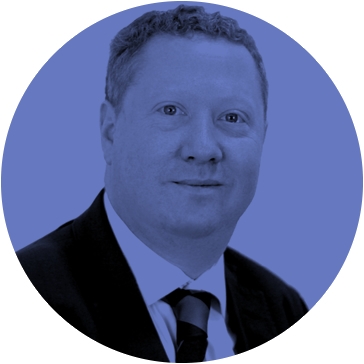 Andrew Churchill
Consultant & Researcher primarily on Defence & Security Technologies and Innovation
Andrew has over 20 years' experience working in security within government, industry and academia, particularly focused on cyber security and financial crime. He has led the UK cyber-crime task force and coordinated security technology requirements for Her Majesty's Government (HMG), acted as subject matter expert on a European Union's Cyber-Crime and Terrorism programme, chaired the governing Conservative Technology Forum, and currently sits on the Federal Reserve's Secure Payments Task Force.
In addition to his consultancy work, he is currently lead author of the British Standards Institution's 'Digital Identification & Authentication Code of Practice' and Standards Director for the MIDAS Alliance.
As well as his first degree, Andrew holds a Master's in Defence & Security Analysis (MA, Lancaster) and Information Security (MSc, Royal Holloway). Current research interests include security and privacy concerns in authentication and identity management for payments as well as online access control, future threats and safeguards against such vulnerabilities.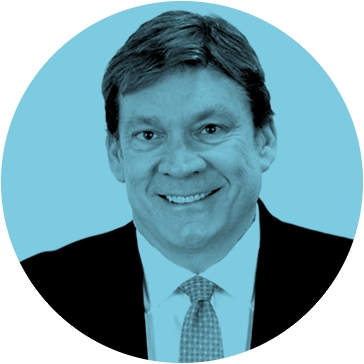 Dan Crisp
Current Digital Risk Insight Founder, Former Chief Technology Risk Officer, BNY Mellon
Dan is a global risk leader with more than 20 years' experience in the development and leadership of world-class risk management functions for leading financial institutions, including BNY Mellon (where he was Global Chief Technology Risk Officer) and Barclays (Chief Operations Officer – Information Security & Information Risk).
He pioneers technology-focused risk solutions that build cutting-edge risk-management capability in global, systemically important institutions drawing on a combination of in-depth expertise across risk disciplines (operational, technology, market, credit, conduct) as well as strong technical skills across multiple technologies.
He spearheads large-scale system, process and operational change programmes, including risk, compliance and technology transformations, M&A, and integrations across the UK, EMEA and the Americas.
As an experienced leader of large, global risk and technology teams, Dan drives Board-level decision-making on business-critical risk activity, engaging non-technical budget holders with strategies and business plans for best-in-class risk outcomes.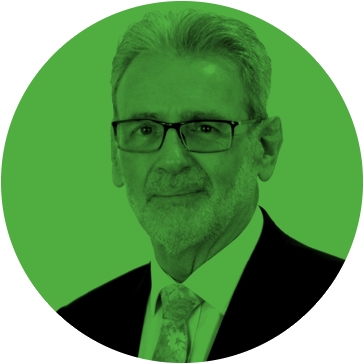 Graham Hooper OBE
Former Director of Financial Crime Risk at Lloyds Banking Group
Graham has over 35 years' experience of implementing anti-financial crime strategies and fraud prevention initiatives in both the public and private sectors – most recently within the financial services industry.
Graham retired from Lloyds Banking Group, where he was the Deputy Group MLRO, in December 2017. He was responsible for the creation, implementation and monitoring of enterprise-wide financial crime policies, procedures as well as the associated control and reporting arrangements in respect to anti-money laundering and counter financing of terrorism, economic sanctions and anti-bribery and corruption. He has held similar roles at both Barclays Bank and Alliance & Leicester where he also had operational responsibility for implementing and overseeing compliance systems for anti-money laundering transaction monitoring and for payment / customer sanctions screening.
Prior to this, Graham was the IT and Information Security Manager at Fujitsu / ICL, responsible for the Post Office banking network. He also held various counter-organised fraud and security-related positions in the Department for Work and Pensions - including as Deputy Departmental Security Officer.
Graham has extensive experience of working closely with senior executives in a wide range of government, regulatory, investigative, and educational bodies. He was Chair of UK Finance's Money Laundering Advisory Panel (MLAP) and the UK Retail Banks' representative on the Government's Money Laundering Advisory Committee (MLAC). He was also the Deputy Chair of the Joint Money Laundering Steering Group (JMLSG) and a member of the Management Board of the Joint Money Laundering Intelligence Taskforce (JMLIT).