CHARITY FUNDRAISING
Charitable giving is part of everyday life at Huntswood.
We are committed to raising money to support our local community through our nominated charity, the Berkshire Community Foundation.
The Berkshire Community Foundation raise funds for, and make grants to, local charities and community groups addressing identified need across Berkshire. They use their local knowledge to connect supporters to the groups and communities they want to help, making sure their donations are effective and bring the greatest benefit to those most in need. Last year, they gave over £950,000 to a wide range of local projects, addressing issues such as child poverty, mental health, loneliness and isolation and homelessness.
We take part in a range of fundraising activities throughout the year – from bake-offs, to sponsored walks and everything in between!
We are a keen supporter of other causes too, some of which include the Prince of Wales Hospice in Pontefract, the Twyford Scouts and Community Centre, Jeans for Genes, the Diabetes Research & Wellness Foundation and the Royal Opera House. We've also raised in excess of £54,000 for our previous nominated charity, Daisy's Dream.
Simply put, we take great pride in actively campaigning and fundraising for great causes and enjoy participating in community events.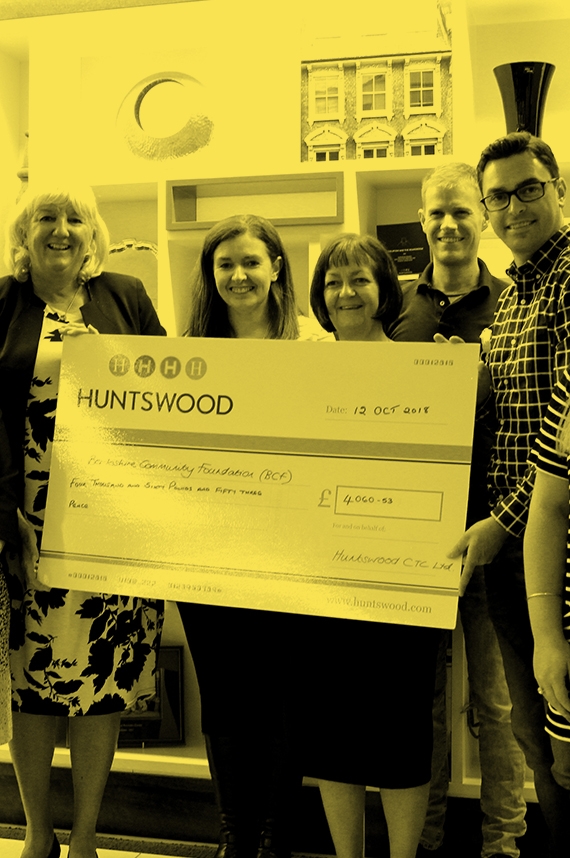 VOLUNTEERING
At Huntswood, we encourage our employees to use one of their working days each year to take part in charitable activities, such as volunteering to support local charity events or providing free support to the local community (by providing CV writing and interview tips to youth groups, painting fences or wrapping Christmas presents, for example).
We know that it takes more than just money to make a real difference in the community which is why we commit to enabling our employees to use their time and skills for the benefit of others.
SIGN UP FOR REGULAR INSIGHT
Keeping up-to-date with the latest industry topics and regulatory issues can be quite time-consuming! 
Thankfully, our regulatory experts are here to help you stay on top of it all. Fill in the short form below to receive a monthly round-up of our insight, news and analysis.